Prostate Stimulators & Massagers are extra special male sex toys designed to reach a man's internal G spot (the prostate gland!). Internally stroking or massaging the prostate using one of these toys will be sure to end in a thrilling full body orgasm. Some of the more exciting prostate toys in this collection feature vibration control to make P spot stimulation an even more satisfying experience. Prostate stimulators are for men of any sexual persuasion, and are not designed to imitate the length or circumference of the penis. Many P spot stimulators are relatively thin making insertion easy & pain free. Shop the range of Prostate stimulators & massagers online at Naughty Boy Australia!
---
3 Related Content Found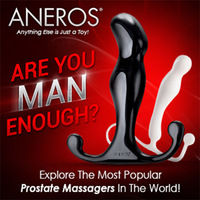 Date Posted: 5 February 2016
Aneros Prostate Massagers Will Rock You! You'll be thrilled in more ways than one when you discover the erotic (yet health focused) world of Prostate Massage, powered by the ultra-famous Aneros male sex toy brand! Both gay men & straight men will agree, there is no greater pleasure than prostate stimulation, and the best way to milk the prostate is by directly accessing it through the anal passage. Perfect for those new to anal or prostate play, the range of Aneros prostate massagers are designed to tease your most sensitive spot, while not being so large as to hurt you. These devices are
---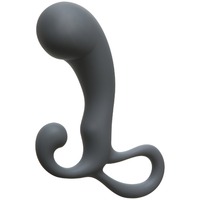 Date Posted: 6 September 2014
Have you ever known that even men have a hot spot? Equivalent to a woman G-spot is prostate gland in men. It is the sacred spot for men which gives them that intense good sexual feeling. The massage of the prostate releases the physical and emotional stress in men. The spot is accessible through the anus since it is located below the bladder near the base of the penis. Its close proximity to rectal wall makes the anus the most direct route to the prostate gland. In preparation for prostate massage, it is wise for the person who is giving the massage to thoroughly clean his/her fingers before hand. Trimmed short clean fingers they should be to avoid tearing the thin membrane on the rectal wall.
---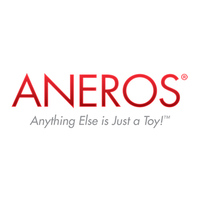 Aneros are responsible for creating some of the most popular prostate massagers in the world! The company pride themselves on bringing men unique, effective sexual aids that promote health as well as pleasure, led by the patented line of hands-free Aneros Prostate Stimulators. Established in 1996, the Aneros Company has been dedicated to years of research and development, boasting the only medically-patented prostate massager on the market. If you've never tried one of these powerful male sex toys, strap yourself in and be prepared for the most power orgasm of your life!
---