New Products are what everybody loves here at Naughty Boy! These amazing products have just been added to our online adult super store, so you can be sure you are looking at the very latest models we have to offer! Be sure to check this page often to never miss a new sex toy launch!
2 Related Content Found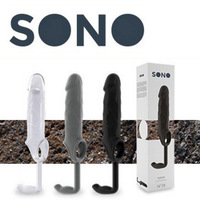 Date Posted: 14 March 2016
SONO Premium Male Sex Toys Launch at Naughty Boy! Today was a very exciting day for us here at NBA Head Office, as we launched the very premium & ultra-classy SONO male sex toy range on our website! SONO are a collection of beautifully crafted adult toys designed for the executive man of the modern world. Finished perfectly & packaged with the discerning gentleman in mind, the SONO range will be sure to give you wave after wave of pow
---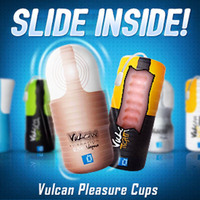 Date Posted: 22 January 2016
Vulcan Male Sex Toys Land At Naughty Boy Australia! The erotic world of men's sex toys just keeps exploding, and when you find yourself experiencing the ultimate pleasure of a Vulcan male masturbator, you will too! Designed from the ground up to be the ultimate in male sexual release, the premium Vulcan sex toy range features 18 perfectly crafted pleasure cups, each individually designed to bring your love wand maximum pleasure.
---