Date Posted: 15 September 2016
Strokers - More than your average Male Sex Toys!
Masturbation is one of the best things a person can do. It's free, it feels great, it doesn't hurt anyone and you can do it practically whenever you like – just as long as you aren't breaking any laws. Masturbation in its simplest form is great – hand to dick, skin on skin – but there are times when a little extra "oomph" can take a great time to an awesome time and these toys are the perfect introduction to making that leap.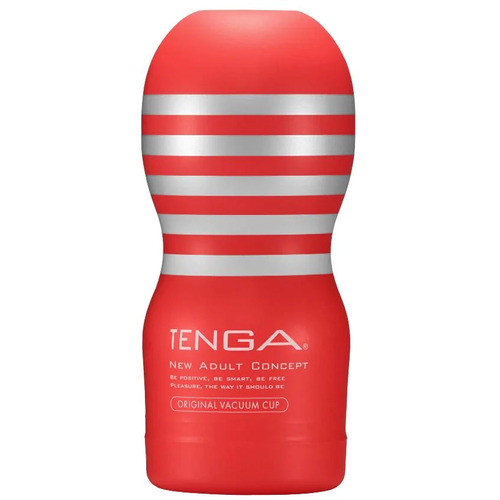 The Tenga Original Vacuum Cup is a great stroker to begin your journey when introducing toys to your little mate in your pants. The Tenga Original Vacuum Cup is a step above Tenga's Egg range which on their own are great for first timers who don't mind the possibility of the toy breaking if they go too hard, but the Tenga Original Vacuum Cup is where it's at if you're keen on unbelievable suction and something a bit harder to break through.
The Tenga Original Vacuum Cup comes pre-lubed so it's a game changer for guys on the go. Everything you need is literally there, you just need the perfect time and place and you're good to go. The only bad side to the Tenga Original Vacuum Cup is that it's a one-trick pony. The pre-lubed sponged inside the sleeve can absorb all the good stuff once you've finished and it's best not to continue sticking your best mate into something that'll grow bacteria so chuck it out once you've done the dirty.
Now that you've emptied a load in the Tenga Original Vacuum Cup, your best mate is craving something better and that my friend, is the Fleshlight Quickshot Boost. Fleshlight is one of the world's largest manufacturers of quality sex toys, that's no secret but what they are keeping secret though, is that one of their best strokers isn't even a regular old super-sized, hulking Fleshlight. That's right, the Fleshlight Quickshot Boost is one of the most compact and discreet strokers on the market that delivers the most mind-numbing orgasms in such a small package.
What makes the Fleshlight Quickshot Boost so enjoyable is that it is an open-ended stroker, meaning that instead of being contained to a sleeve that you can only thrust so much of yourself inside, your best mate has the ability to slide straight through the sleeve. The open-ended design allows you to feel every sensation the Fleshlight Quickshot Boost offers with it's stacked, spiral-like insides, you'll be finished in no time and reaching for our next product to take you over the edge – the Apollo Alpha Stroker 2.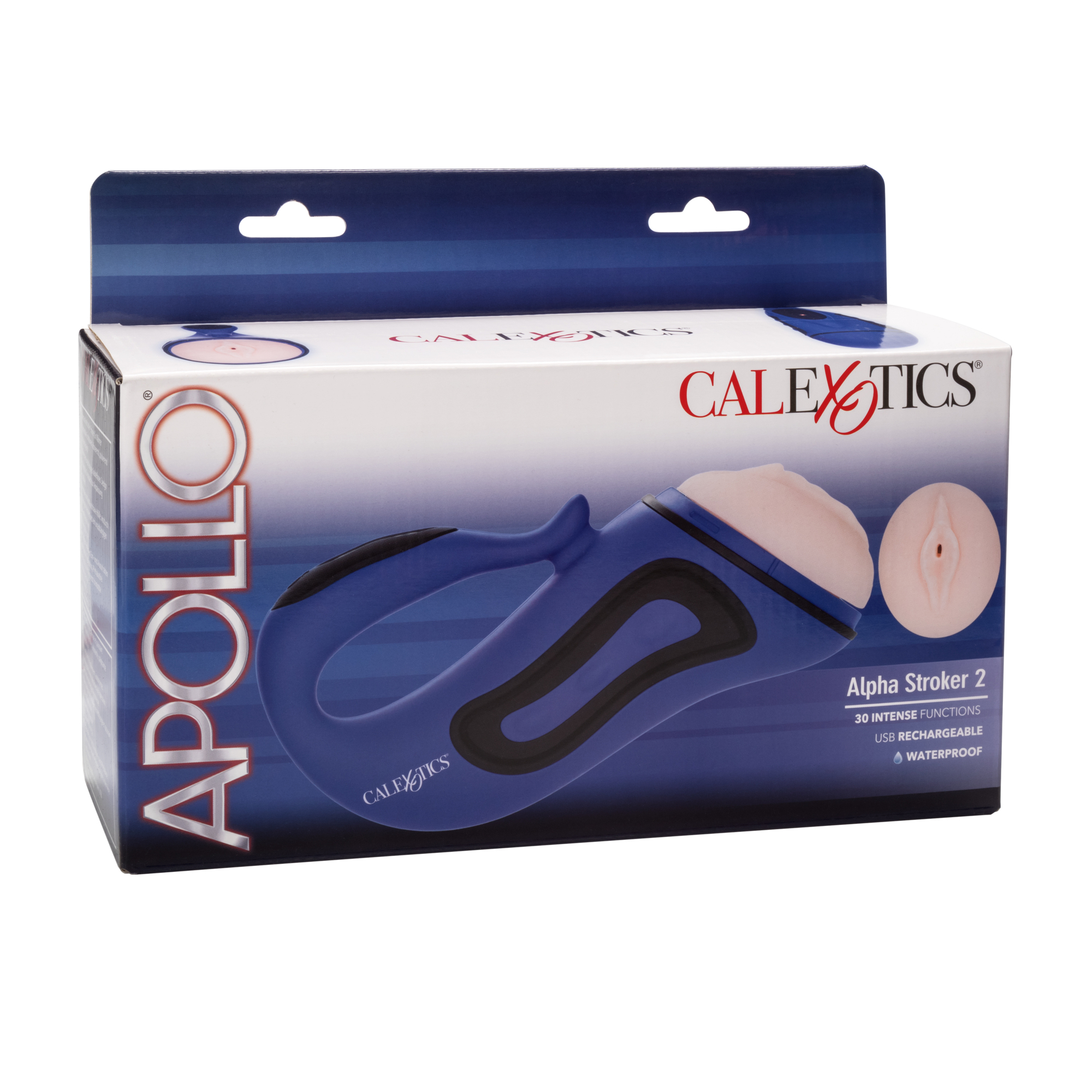 The Apollo Alpha Stroker 2 is the head honcho when it comes to strokers, and for good reason. Housed inside a sturdy, blue unit that looks almost like a fancy dust buster, the Apollo Alpha Stroker 2 takes the joy of stroking and enhances the fun by adding two vibrators that feature 30 different patterns that are sure to have you filling the sleeve faster than you can cycle through all 30 patterns.
The Apollo Alpha Stroker 2 is the perfect addition to any collection because it stands out with its unbelievably crazy vibrations, the additional pressure sensitive squeeze pads on both sides give it that extra "oomph" I mentioned earlier and the fact that this guy is completely waterproof, it's practically begging that you take it everywhere you go.
Now that you've been introduced to just a few of the great strokers we have here at Naughty Boy, it's time for me to bid farewell and wish you luck on your journey of introducing your best mate in your pants to some wicked toys.
---
Leave a comment