---
A 60-second quickie, mind-blowing multiple orgasms, or hours of delicious exploration. What's your pleasure?
Women have always known that the best way to pleasure themselves is with the circular motion of a fingertip. Zumio makes that proven motion even better, so you can experience a wide variety of new, wonderful sensations.
"Different and more intense than anything else.
" "Wow, it sure lets me hit the right spots."
"Mind-blowing! An orgasm in less than a minute and three in under ten!"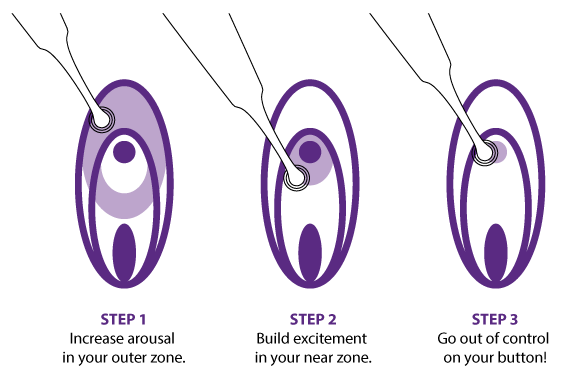 Concentrated, deeply-satisfying pleasure pulses.
Zumio SpiroTIP™ whirls around in tiny circles, applying wonderfully unique pulses of pleasure to one small area at a time.
Each sensory zone around, near, and right on your clitoral button has a unique pleasure sensation and only Zumio lets you zoom in to experience each one. By comparison, the large heads and irritating buzz of traditional vibrators feel boring with no way to create different sensations.