Date Posted: 8 October 2015
Naughty Boy welcomes the Womanizer Black Tattoo Limited Edition!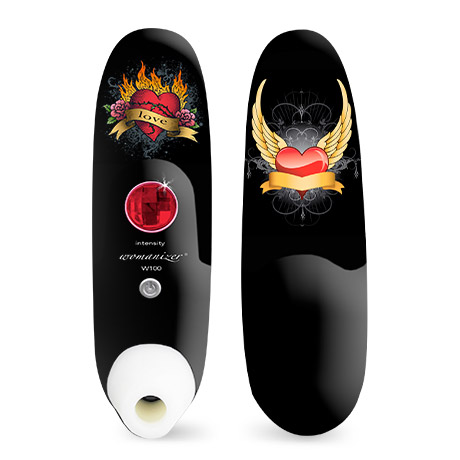 It's no secret that the womanizer range of clit suckers have taken the world by storm! With ladies around the world experiencing earth shattering orgasms like never before, the response to the Womanizer has hit fever pitch!
To celebrate this monumental shift in women's pleasure, Naughty Boy is proud to present the Womanizer Black Tattoo edition!
Under the sexy casing is the ever powerful womanizer engine, designed to suck lightly (or powerfully) on the clitoris, providing unrivaled orgasmic pleasure.
Stop by the Womanizer brand page to check out the complete line up today!
ALL WOMANIZER PRODUCTS SHIP WITH A FREE BONUS OF YOUR CHOICE!
Shop Womanizer Black Tattoo Edition
---
Leave a comment