The future of pleasure has arrived! The womanizer is a unique pleasure object designed to give you earth shattering orgasms!
Unlike other vibrators, the Womanizer works on a new technology which appears to "suck" on the clitoris once the head is placed over it. Conventional clitoral stimulators arouse the sensitive glans with vibrations of different intensities and patterns.
---
2 Related Content Found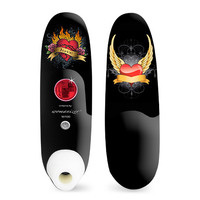 Date Posted: 8 October 2015
Naughty Boy welcomes the Womanizer Black Tattoo Limited Edition! It's no secret that the womanizer range of clit suckers have taken the world by storm! With ladies around the world experiencing earth shattering orgasms like never before, the response to the Womanizer has hit fever pitch! To celebrate this monumental shift in wom
---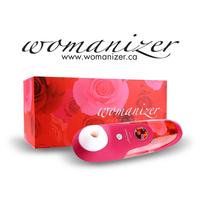 Date Posted: 11 May 2015
Womanizer lands at Naughty Boy! Today we are very excited to be able to bring the Womanizer to Australia! As one of only a few select stores to be offering this new sensation, it is our absolute pleasure to be stocking the Womanizer ! This product is like nothing you have ever seen before!
---