---
It's finally here! We are so very proud to bring you the hightly anticipated AUTOBLOW 2+ XT Automatic Blow Job Robot!
The Autoblow 2+ XTis the ultimate hands free blowjob simulator that is truly taking the world by storm! Never before has a male pleasure device caused such a media sensation, with global press coverage growing daily!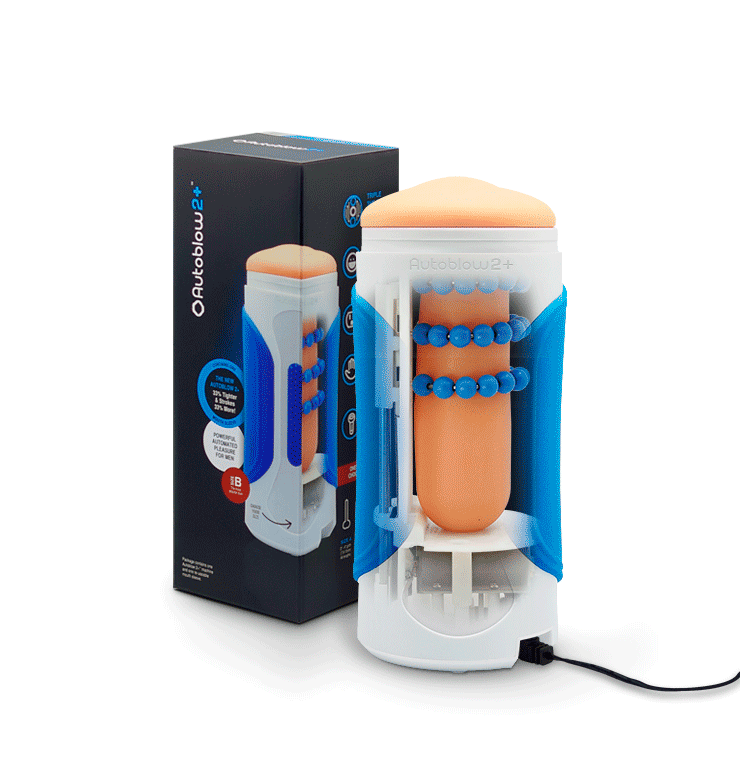 Complete your Autoblow experience with the TIGHT sleeve pack!

The secret to the Autoblow 2+ is it's technical craftsmanship beneath the hood! An ultra-powerful & reliable mains powered motor will work your pleasure pole in such an expert way, you may never want the real thing again!
Unlike pesky rechargeable strokers, the autoblow 2+ won't run out of steam just when you need it the most, and with the simple flick of a switch, your orgasmic eruptions can continue over & over again! That's right, this little beauty's got SERIOUS STAMINA!

Our Autoblow main units ship in "standard size". You can then customise your tightness with optional sleeves!
SIZE A: 3-4" girth (7.5-10cm). All lengths.
SIZE B: 4-5.5" girth (10-14cm). All lengths. <-- Comes with the main unit
SIZE C: 5.5-6.5" girth (14-16.5cm). All lengths.
Give your arm a rest and allow the Autoblow 2+ to work a load or two out - automatically. The sleeve pops out in a second for easy cleaning. You'll need a water-based lubricant, plus you might want to use a toy cleaner to make sure your sleeves are squeaky clean when you're done.
Others Also Bought
More From This Category